Celebrating their 55th year in 2023, the Structural Steel Design Awards continue to shine a light on examples of innovation and excellence in modern steel construction
Jointly sponsored by the British Constructional Steelwork Association (BCSA) and Steel for Life and celebrating their 55th year, the 2023 Structural Steel Design Awards (SSDA) have once again highlighted and rewarded many of the best examples of excellence, ambition and innovation in our built environment.
The entries this year reflect the wide geographical spread of steel's appeal for a variety of projects, which include prestigious mixed-use schemes, office buildings, entertainment venues and beautifully designed footbridges.
The judges were particularly interested in projects that reflected a reuse of existing structures and showed a commitment to lessening a project's embodied carbon.
Twenty-one projects made the shortlist, from which the judges presented five awards, six commendations and three merits.
The SSDA's cross-industry judging panel includes: chairman Professor Roger Plank and Sarah Pellereau representing the Institution of Structural Engineers; Chris Nash, Bill Taylor and Oliver Tyler representing the Royal Institute of British Architects; Richard Barrett representing the steelwork contracting industry; Paul Hulme and Emily McDonald representing the Institution of Civil Engineers.

Jamestown Manufacturing Ltd
voestalpine Metsec plc
National Tube Stockholders and Cleveland Steel & Tubes
Wedge Group Galvanizing Ltd
Barnshaw Section Benders Ltd
Ficep UK Ltd
Hempel
IDEA StatiCa UK Ltd
Joseph Ash Galvanizing
Voortman Steel Machinery
For further information about steel construction and Steel for Life please visit
www.steelconstruction.info or www.steelforlife.org
Steel for Life is a wholly owned subsidiary of BCSA
Produced by the BCSA and Steel for Life in association with Construction Management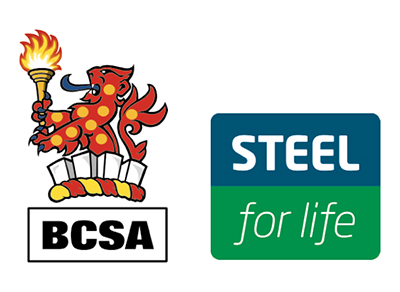 The post Structural Steel Design Awards 2023 appeared first on Construction Management.