Extensive experimentation in three-dimensional shapes by designer Alessandro Stabile and the know-how of manufacturer LaCividina have come together in the perfect storm. The Taco Chair celebrates sustainability – not only the materials and production process used to create the seating, but also its future disposal. The concept is simple enough, a flat surface is developed into a three-dimensional frame using simple cuts and stitches, with felt being the natural material choice.
"My intention was first and foremost to create a high-quality armchair that was above all comfortable and functional, and based on a completely different technology from that used for the production of most traditional upholstered furniture," explains Stabile.
Once paper and fabric models on 3D-printed frames and 1:1 scale prototypes were created, Stabile connected with LaCividina. "A natural choice, in a way," says Fulvio Bulfoni, Chairman of the brand, "because of our great manufacturing capacity in terms of fabrics, stitching and upholstery, but above all for that aesthetic and formal relationship between the metal frame and the padding that has become a real strength of our products."
While the Taco Chair isn't your typical padded armchair, it is incredibly comfortable. That's thanks to the two layers of 8-mm felt that act as both upholstery and support, enclosing a sheet of technical material that keeps its shape over time.
LaCividina employed a few simple elements during production to reduce manufacturing steps, resulting in lower energy and material consumption. And because it's so lightweight, the Taco Chair is responsible for lower CO2 emissions during transport. Also, there are no adhesives used in the seating, making it easy to disassemble in its entirety at the end of life to be recycled.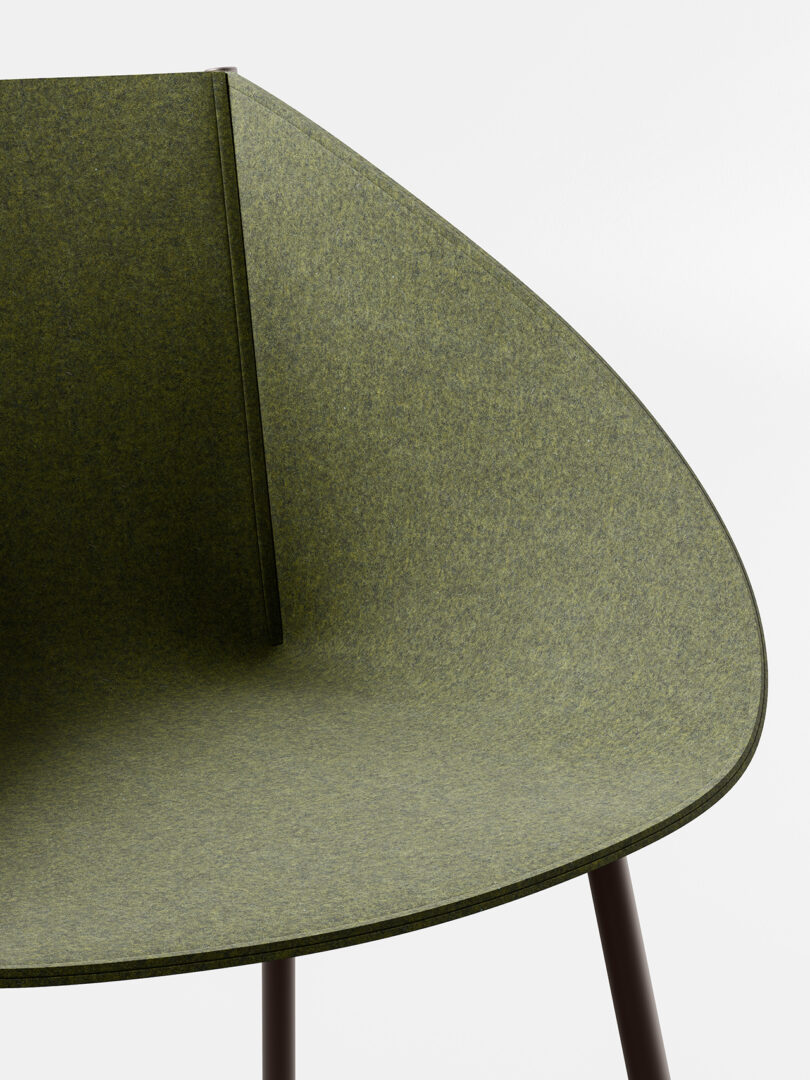 To learn more about the Taco Chair, visit lacividina.com.