In a world of standardized furniture and predictable design, this architectural project stands out as a testament to creativity, comfort, and the boundless possibilities of holistic design. Welcome to Cinema Visiona, a home theater project by Matter Make that challenges the norms of scale and aesthetics, inviting you to embark on a cinematic journey like no other. The story of Cinema Visiona began when a client approached Matter Make to transform a unused room in the basement of their villa in Malta into a home theater. What followed was a design adventure that pushed the boundaries of imagination and ergonomics.
At the heart of this project is the idea of embracing the child-like freedom of seating that appears out of scale with the human body. Imagine sinking into a landscape of seats where every curve and contour is meticulously crafted for comfort. It's a space where one is encouraged to explore, find the own perfect spot, and express oneself through the way they sit.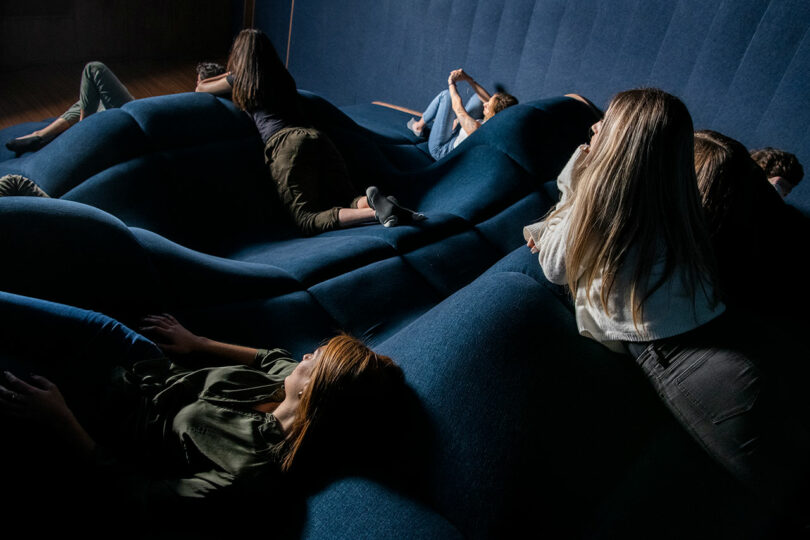 This playful concept draws inspiration from Verner Panton's "Visiona" projects dating back to the early 70s, but with a twist tailored for a home cinema setting. The color palette is more subdued to enhance the cinematic experience, emphasizing form over distraction.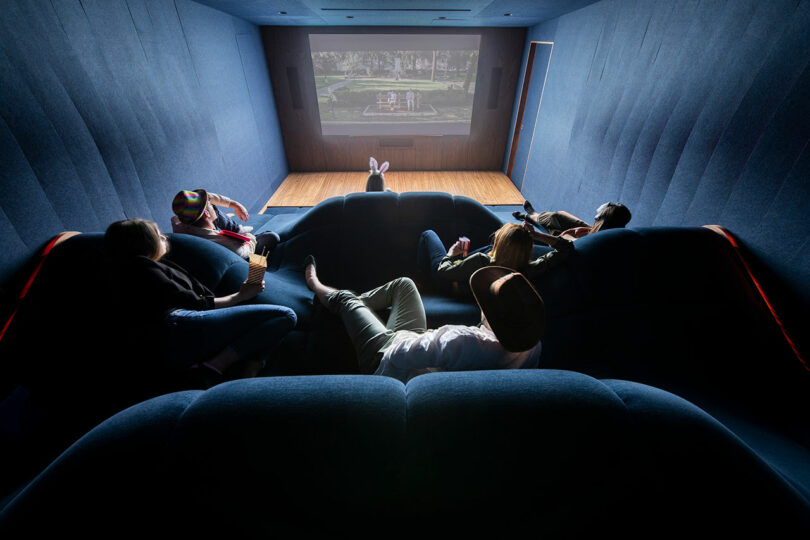 Built into the undulating landscape of seats are eight optimized recliners. These seats are not just visually enticing, they are engineered for ultimate comfort. Layers of foams with varying densities cradle the body as one immerses themself into watching mode. Careful attention was paid to sight lines to ensure that each view of the screen remains unobstructed, no matter where everyone is reclining.
What sets Cinema Visiona apart is not just its design but also its production. The entire cinema was crafted in-house, promoting local manufacturing while giving the studio the freedom to choose materials. Notably, the walls and ceiling are clad with acoustic paneling made from recycled water bottles, a nod to the project's commitment to sustainability.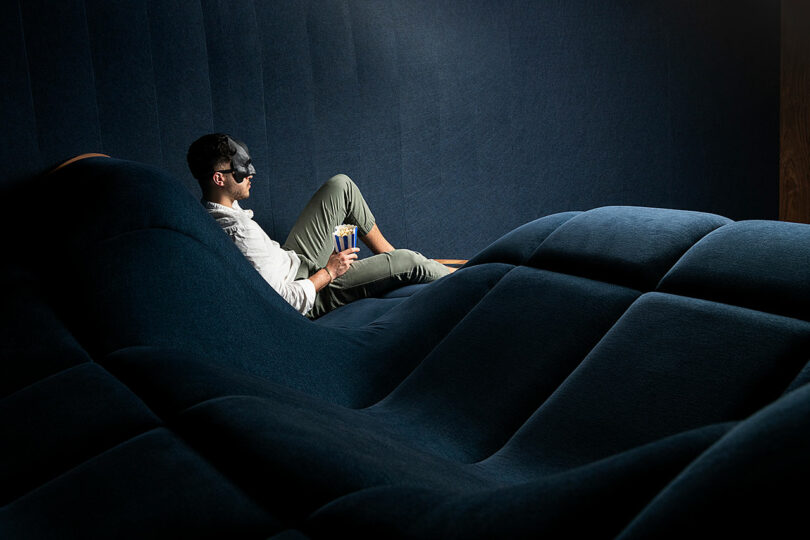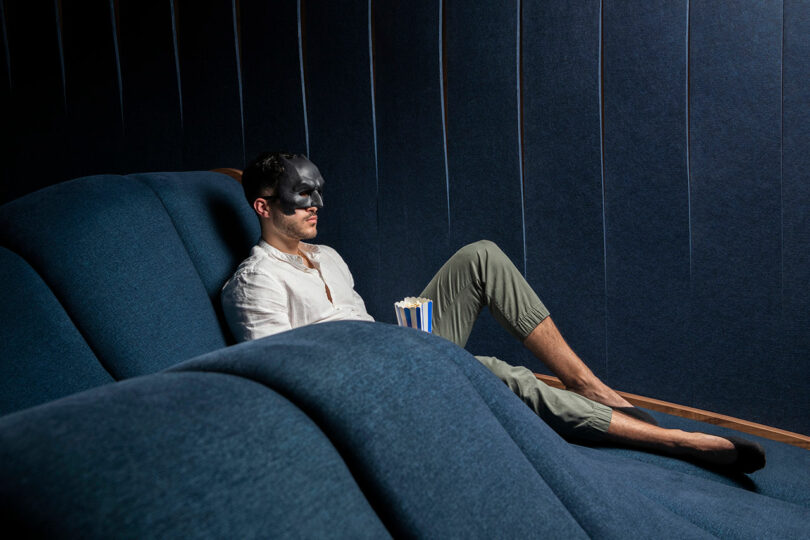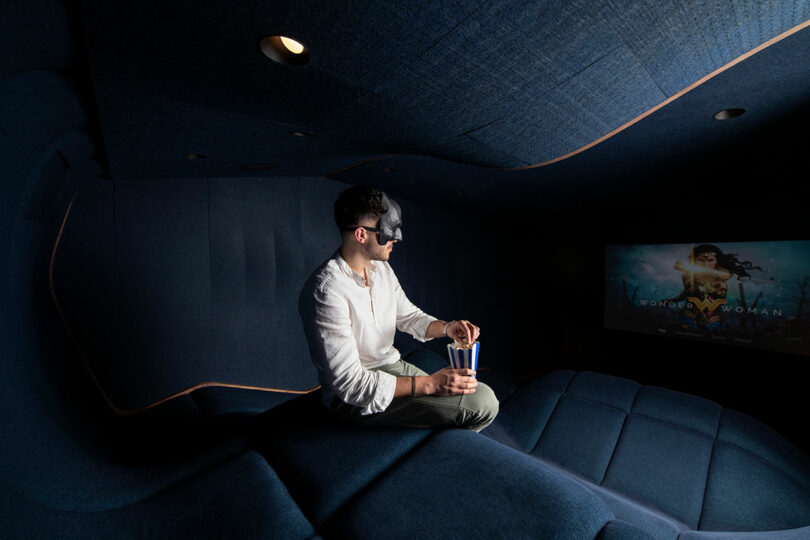 Cinema Visiona is not just a beautiful space – it's a testament to the "maker-architect" revolution. Matter Make embraces a holistic approach where architects are not just designers but fabricators, craftspersons, and contractors. The shift is made possible by the integration of digital technology and fabrication tools like CNC machines. This approach empowers architects to take control of all aspects of a project, from design to construction, enabling them to tailor solutions to specific needs.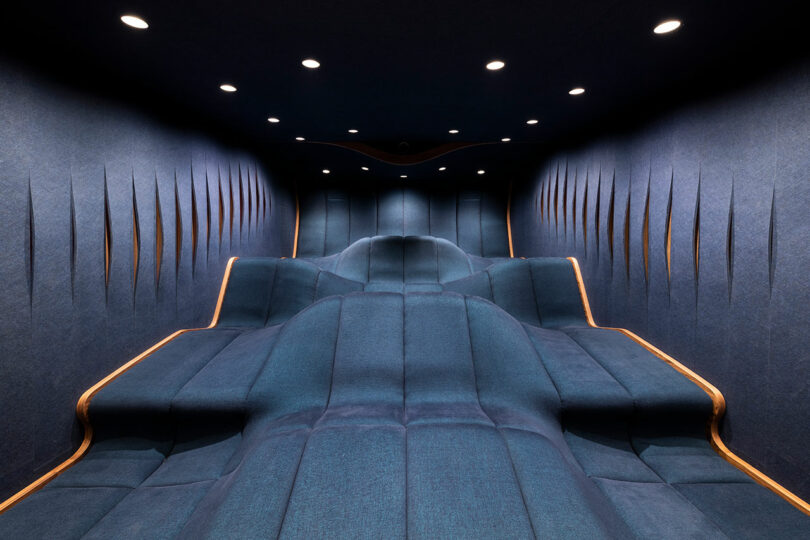 Every detail, from the hidden speakers and technology to the concealed lighting and ventilation, was meticulously thought out to enhance the cinematic experience.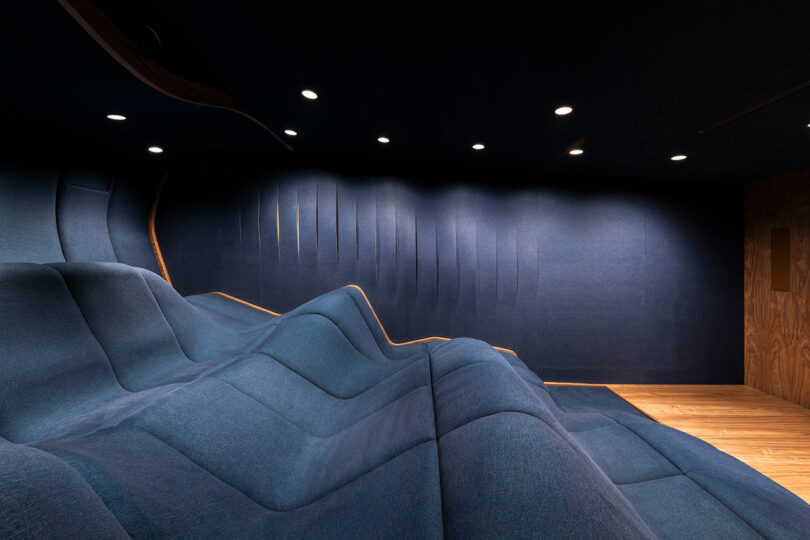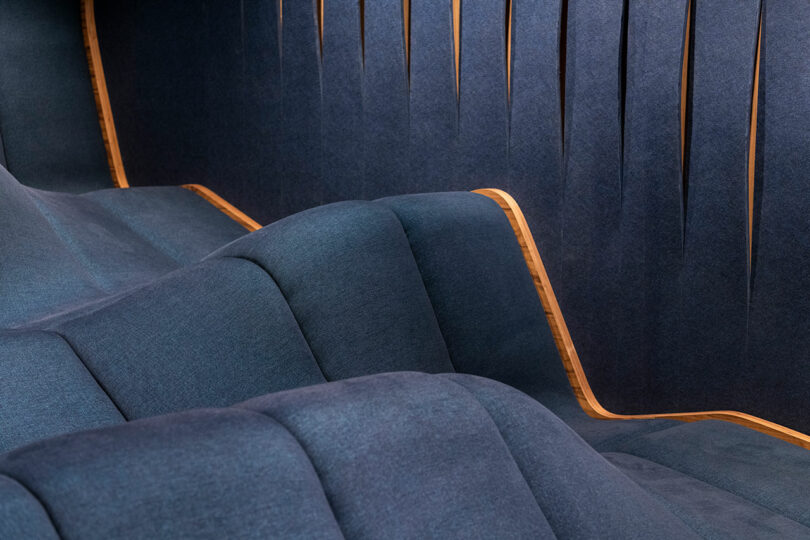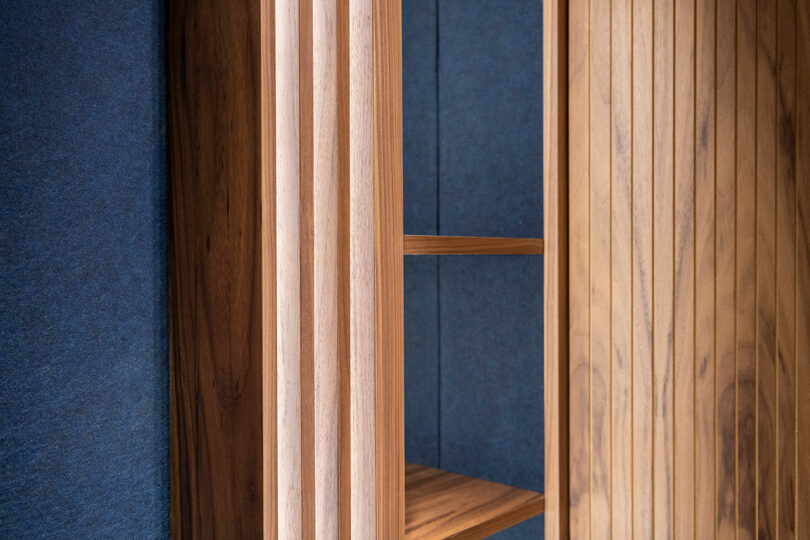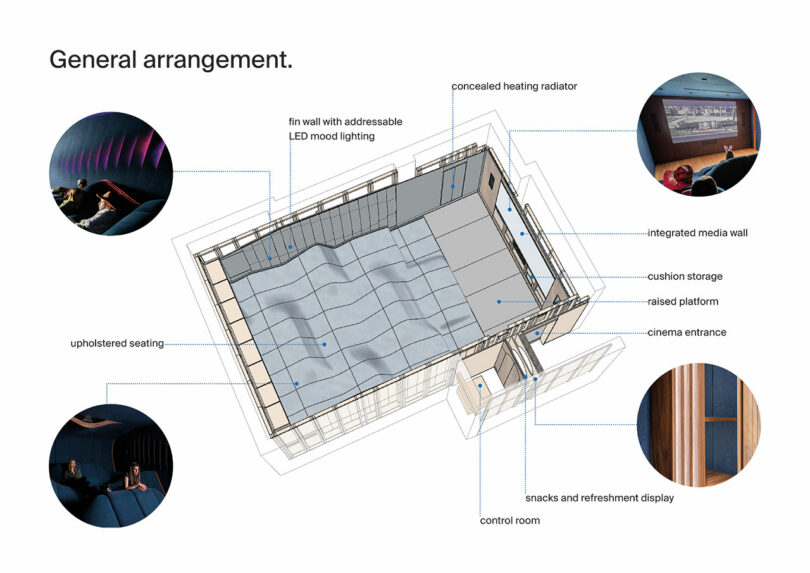 Photography by Sean Mallia Photographer.